Cosmetics and Personal Care
Cosmetics and personal care items are among the fastest growing industrial sectors globally. The need of the hour is to create appealing packaging that grabs consumer attention. This requires coding and labeling technologies that can print reliably and legibly on many different package shapes and sizes without impacting the package design.
Traceability requirements and more stringent consumer protection laws mandate printing of more information.
Our advantages in the cosmetics and personal care industry include
Overspill resistant inks
Whether soaps or alcohol-based hand sanitizers, we have inks that resist.
High quality print
Our industry-leading print resolution across a range of printers allows printing of high quality codes that don't detract from product packaging or branding artwork.
Our advantages in the rigid plastic container application include
Wide range of specialty inks
Including inks that bond well with plastic and resist overspills.
Print performance
Our industry-leading 50 mm throw distance makes it possible to print even on highly curved surfaces as well as printing from the bottom-up to the bottom of the container.
Flexible Packaging 
Improper printing technology or ink selection can lead to smudged prints on laminated and non-porous surfaces, especially on fast moving production lines that leaves little time for ink to dry.
Control Print carries several fast or   instantly drying printing technologies that can print large amount of information on non-porous surfaces. "Generic coding" solutions give manufacturers the capability to print product information, barcodes, logos, ingredients lists and other information during packaging. This reduces the need to store pre-printed films.  
Our advantages in the tube application include
Industry leading throw distance
Our 50 mm throw distance creates high quality prints even on highly curved surfaces.
Highly accurate printers
With careful calibration, our highly accurate printers can create legible prints even on very small spaces.
Small footprint solutions
To allow integration even when space at the line is at a premium.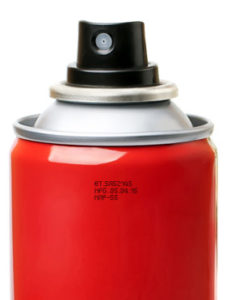 Aerosol Cans
Coding and marking on aerosol cans is usually challenging due to the metal finish and curved printing surface. With an industry-leading 50 mm throw distance our CIJ makes it possible to print even on highly curved surfaces as well as printing from the bottom-up onto the container.
Our advantages in the sachets application include
Cost competitive solutions
To minimize per code costs.
Specialized handling systems
For printing on multi-lane production lines.
Specialized inks
To print on adhesion resistant metalized films.
Small footprint systems
To allow integration on production lines where space is at a premium.
Introductory Offer - Buy India's safest, most breathable masks at up to 70% Off! Free Shipping over ₹1,499 order